Servier University Event 2023

About the event
---
We invite you to be part of our multidisciplinary scientific session on Cardiology, Diabetes, Hypertension and Venous Diseases at Servier University 2023, with the objective of promoting continuing education for our healthcare professionals in Central America and the Caribbean.
Please check the schedules according to your country or region:
Friday 17th:
Jamaica: 8:30 am - 10:30 am
West indies: 9:30 am - 11:30 am
Saturday 18th:
Jamaica: 9:00 am - 12:30 pm
West indies: 10:00 am - 1:00 pm
Servier University 2023 will have recognized international experts in the different therapeutic areas:
Colombia:
Dr. Rodrigo Córdoba – Psychiatrist
Dr. Jorge Castillo – Endocrinologist
Dr. Jorge Ulloa – Vascular Surgeon
Argentina:
Dr. Pablo Rodríguez – Cardiologist
Mexico:
Dr. Alejandro Ricalde – Cardiologist
El Salvador:
Dr. Carlos Franco – Cardiologist
Dr. Carlos Alvayero - Endocrinologist
Dr. Luis Rodriguez - Phlebologist Surgeon
Dr. Wendy Elena – Coloproctologist
Costa Rica:
Dr. Edgar Carvajal – Internal Medicine
Dr. Lorna Castro – Coloproctologist
Guatemala:
Dr. Marco Rodas – Cardiologist
Bahamas:
Dr. Kristine Parker-Curling – Endocrinologist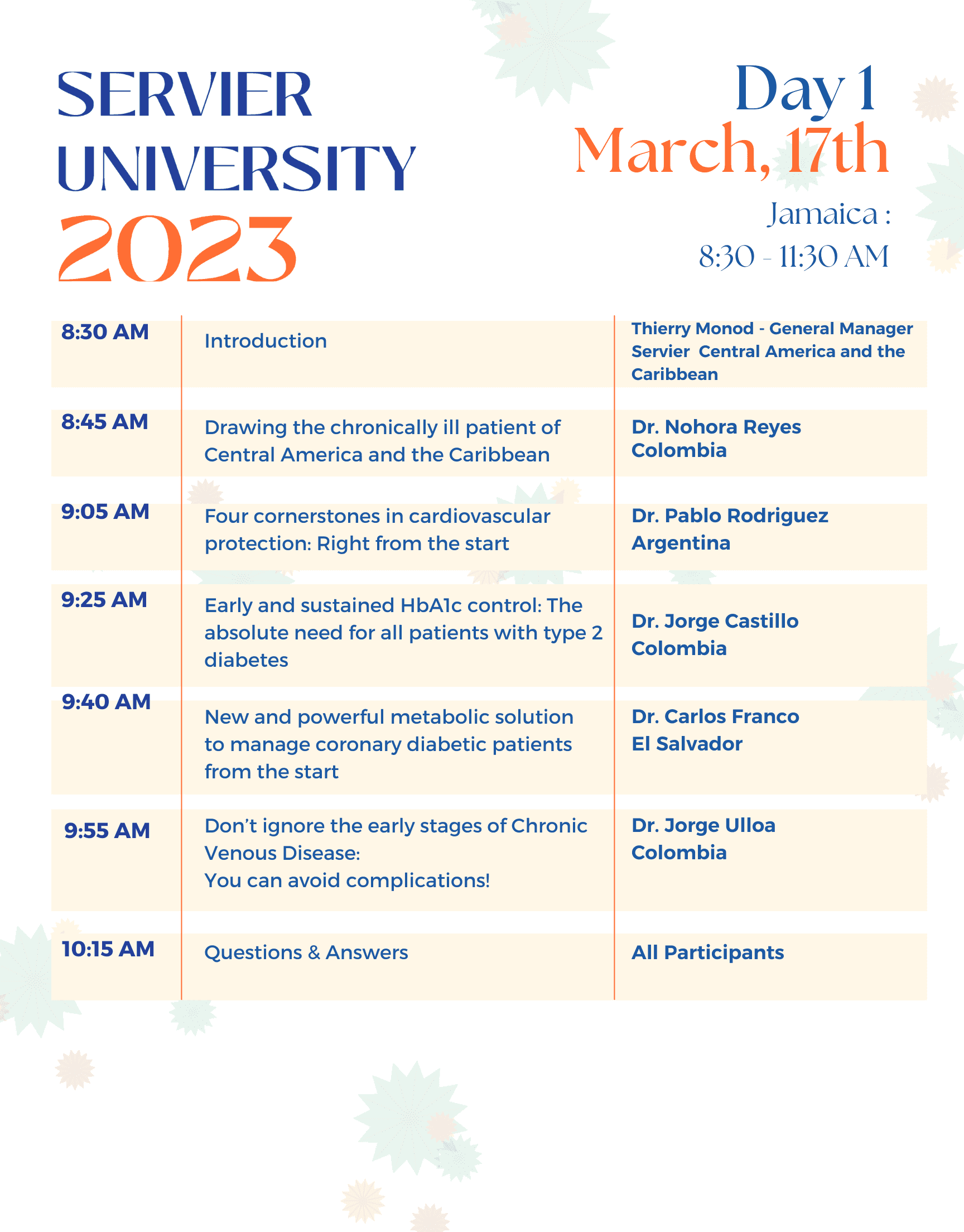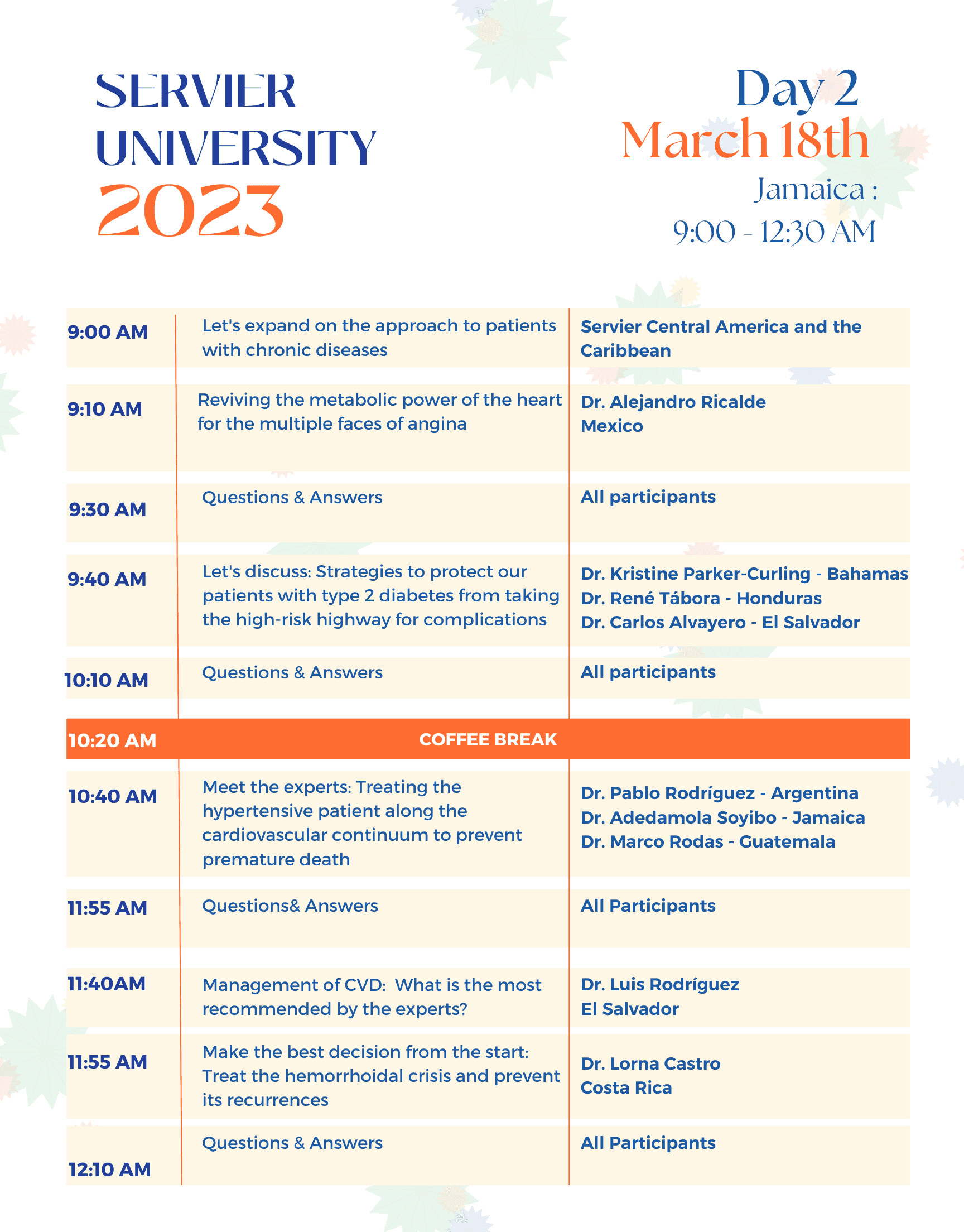 Don't miss our next events!
Subscribe to our newsletter to receive invitations to upcoming events
You can unsubscribe at any time by clicking on the link in our emails.