Servier Cardiology Masterclass ENG About the event
---
Be a part of the Servier Cardiology Masterclass, a high quality scientific event with the participation of more than 10 international leaders and experts who will address the topics of cardiovascular diseases such as hypertension, chronic coronary syndrome and heart failure.
Please check the schedules according to your country or region:
Jamaica: 9:00 am - 06:00 pm
West indies: 10:00 am - 07:00 pm
Event materials
---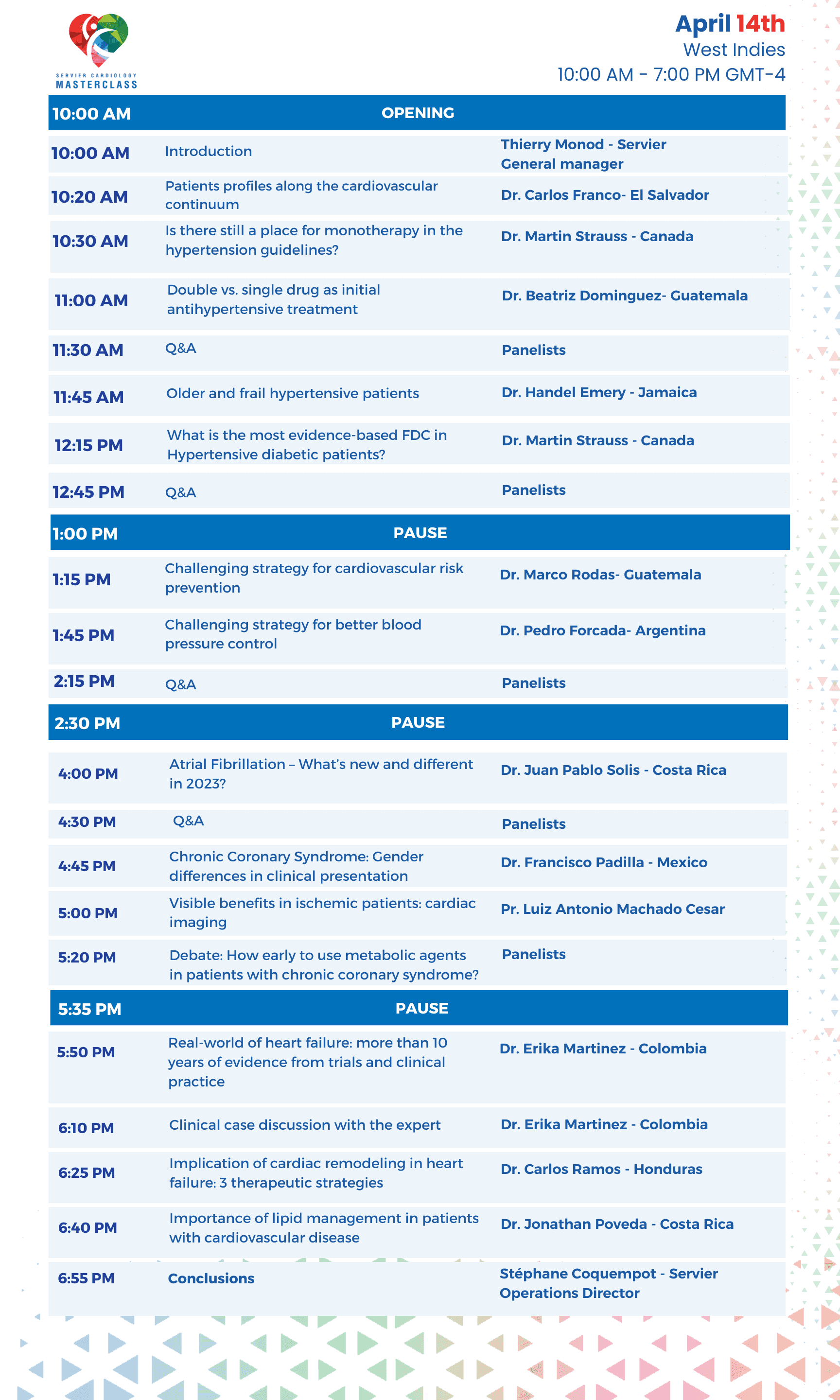 Don't miss our next events!
Subscribe to our newsletter to receive invitations to upcoming events
You can unsubscribe at any time by clicking on the link in our emails.