Caribbean Expert Meeting in Type 2 Diabetes About the event
---
Be a part of the Caribbean Expert Meeting in Type 2 Diabetes, a high quality scientific event with the participation of 8 international leaders and experts who will address topics viewing diabetes not only through an endocrinologist lens, but also through the eyes of a cardiologist, an ophthalmologist, a nephrologist, and a vascular surgeon.
Please check the schedules according to your country or region:
West Indies: 9:00 am - 01:00 pm
Jamaica: 8:00 am - 12:00 pm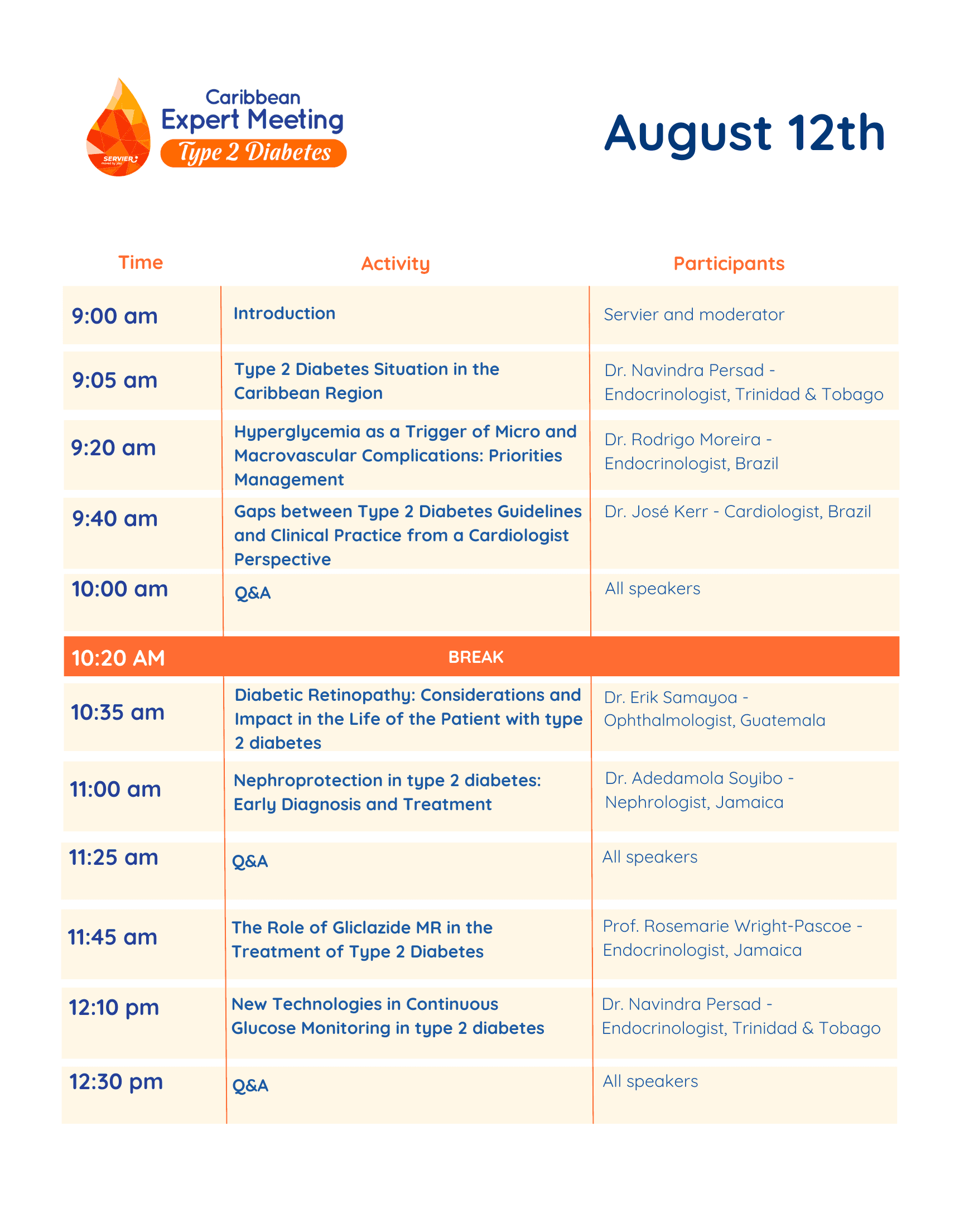 Don't miss our next events!
Subscribe to our newsletter to receive invitations to upcoming events
You can unsubscribe at any time by clicking on the link in our emails.